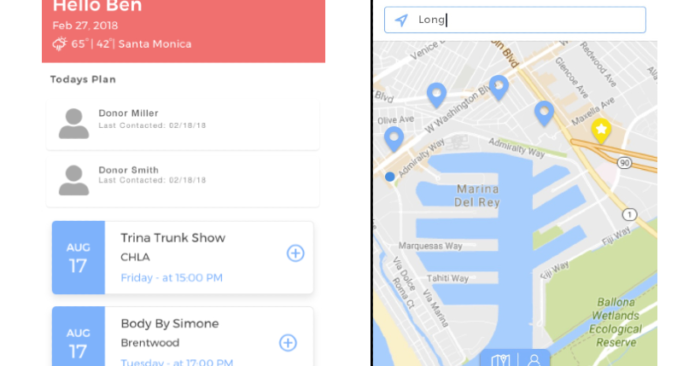 Pwrdby
Problem
Pwrdby was a start-up product design and development company who wanted to help make fundraising efficient for non-profit organizations.  They imagined a mobile app that could be on the smartphone of any fundraiser with all the information they need to manage their fundraising activities.  They could plan their day to visit the donors, view donor trends, monitor progress of campaigns, and assigning tasks to other team members.
Engagement
ValarPro partnered with Pwrdby to refine the designs and did a technical feasibility assessment.  Cordova Hybrid Framework was chosen to address several business requirements. The product needed to be available to both Android and iOS users, go to market fast and be cost effective.
Solution & Execution
We assembled a team of Mobile developers, API developer, testers and a PM to the project.  We released features incrementally to the stakeholders for their feedback. This provided flexibility to the product manager as well the business to make several pivots in how the product functioned as well improve on the existing designs and features.  We continued this feedback and development process until and after the product was released to live users. This allowed the product designers to use the customer feedback to drive their development initiatives.
Visit The Site