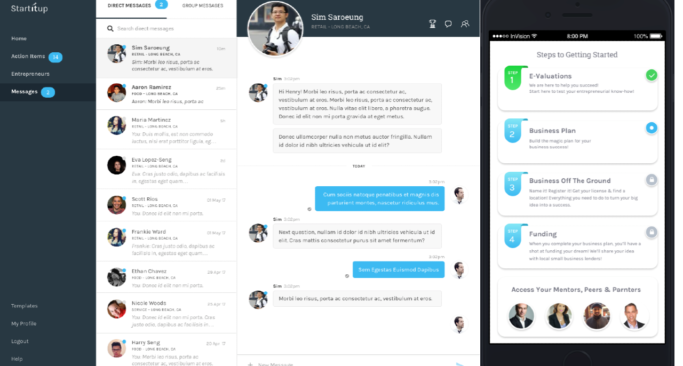 StartItUp
Problem
StartItUp is start-up company that had an idea to help prospective entrepreneurs build a successful business with aid of mentors.  They required a mobile app as well as web application that would help connect entrepreneurs with mentors. The mobile solution eliminated any geographical barriers to pair the entrepreneurs with the best and ideal mentors for the industry.
Engagement
ValarPro partnered with StartItUp to define the requirements for both the mobile and web app.  Since the users of this app were projected to be from both iOS and Android smartphones a hybrid technology was selected to implement the solution.  React Native was selected because if offered the best of both native look and feel as well a hybrid technology to build the app with the same code base.
Solution & Execution
Based on the requirements we allocated Mobile Developers, Web Application Developers and Testers to implement the solution.  PM then worked with the product manager and developers to set up bi-weekly sprints. The product was demonstrated to the stakeholders at the end of each sprint to collect their feedback.  This ensured that features were implemented as designed. This also allowed the stakeholders to several adjustments to the product in design and feature improvements.
Upon user acceptance by the stakeholders then mobile app was released to the prospective entrepreneurs and the web app to the mentors.  We continue to work with the product team based on the feedback of the users to add, enhance and address any bugs in all the applications.
Visit The Site