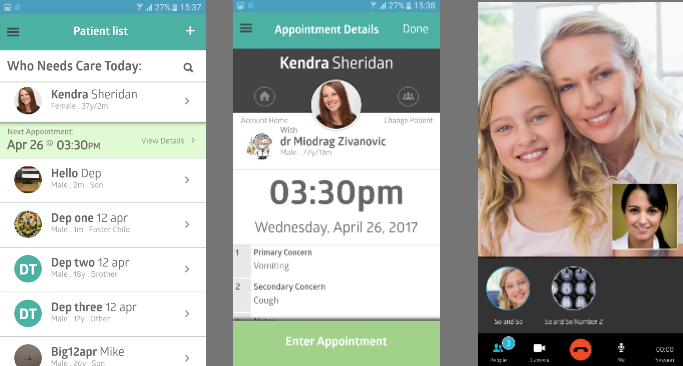 SnapMD - Telehealth
Problem
SnapMD is a start-up company with an ambitious idea to disrupt the healthcare industry in the world.  They wanted to offer healthcare providers and caregivers a platform to provide consultations online or on a smartphone to people who need care.  
Engagement
ValarPro partnered with SnapMD to build their mobile platform.  Since this was a consumer based app the requirement was to have the app available on both iOS and Android stores.  In addition they needed the ability to white label the app for any provider who wanted their own branded app.
Solution & Execution
Cordova Hybrid Framework was chosen to build the app for both iOS and Android using the same code base.  We worked with SnapMD product designers to port the UI and functionality from their existing web application to a mobile app.  We helped establish mobile UI standards to to provide the app native user experience to both Android and iOS users. Our PM worked with SnapMD stakeholders and product designers to plan out the development and release process.  We then iterated through multiple releases to test and get user feedback to keep the development in-line with the requirements.
Upon successful user acceptance by the stakeholders we released the app to the stores.  We also built upto 20 white labeled apps for each iOS and Android stores for any providers who wanted their own branded app.  We continued to provide support and maintenance of all the apps. We also continued to work with their product designer to add new enhancements and improvements based on market needs as well as customer feedback.
Visit The Site