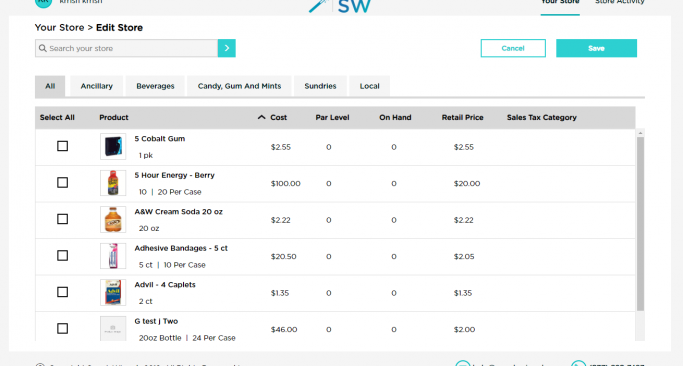 SupplyWizards
Problem
SupplyWizards was a start-up who wanted disrupt the hospitality and office coffee supply industry by enabling their customers to order supplies online instead of through faxes and phone calls.
Engagement
ValarPro partnered with SupplyWizard's to gather and refine the requirements.  We worked with Product and UI/UX designers to create the designs for the product using well known e-commerce UI patterns.
Solution & Execution
We planned the execution and allocated software engineers and testers to the project.  Our project manager worked with engineering team to incrementally release features in the app to stakeholders to get their feedback. This allowed us and the stakeholders to make several pivots to ensure we were delivering features that the customers wanted and actually used.  We continued this same process even after we onboarded live customers to the platform. This allowed the product design team to let customer feedback drive all their future development.
We are proud to note that we continue to work with SupplyWizards to maintain and enhance their product while adding value to their business.
Visit The Site